Watch the latest one minute UPDATE on City contract negotiations & 2187 happenings from Local President Bob Coyle.
Previous update 2/22: goo.gl/BuuuJ7 
In the United States Supreme Court, our freedom to negotiate better pay, benefits and job security as union members is under attack.
"...black women in particular could be hurt by [Janus], as they are disproportionately represented in public sector jobs. They make up 17.7 percent of public-sector workers, or about 1.5 million workers."
Check out the latest monthly edition of The Flame, provided by DC47 Guardian Nurses!
On Saturday, February 24, 11 cities will host the Working People's Days of Action, including Philadelphia, Pennsylvania, with a rally taking place in Thomas Paine Plaza from 10 a.m. to noon.
-How to get and stay heart healthy
-The impact of stress on your heart
-Strengthen your resilience
& More!
It can be difficult to budget for life's unexpected emergencies. Check out why DC47 is giving you the opportunity to purchase voluntary benefit coverage.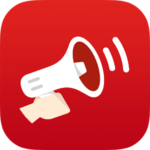 ALERT: Steward Trainings- NEW 2018 SCHEDULE
All Steward Trainings have resumed as of 1/17/2018. We will now be holding two different Steward Trainings each month. Please see the 2187 calendar for our new Steward training schedule.
2187 Members: Get your FREE union holiday party tickets today!
The PA AFL-CIO Scholarship Essay Contest is a chance for students to learn more about the importance ofOrganized Labor inAmerica.For over a decade, we have awarded thousands of dollars to students furthering their education. Deadline: 1/31/2018
From Phila. AFL-CIO:
A "Paycheck Protection" bill will be coming to the PA House floor for a vote. Senate Bill 166, which passed out of Rep. Daryl Metcalfe's State Government Committee on party-line votes, will be considered for a vote this week (week of Dec. 4). While Governor Wolf as assured us that he will veto this bill, we need to do our due diligence and prevent this bill from passing the house. As you may recall, SB 166 passed the PA Senate in February by a 28-22 vote. All 16 Democrats voted against the bill, with 6 Republicans joining them.
House members are in their district offices this week and we strongly urge you to call and e-mail them, and if possible, visit them at their offices. We have attached a letter from PA AFL-CIO President Rick Bloomingdale that was sent to all members of the PA House last week that you can reference in your calls and visits.
We appreciate your continued vigilance and action as we fight to protect our rights!
View Letter:  CLICK HERE
E-mail your Rep below:
The Why Courts Matter - PA coalition is so thankful that many have committed to making phone calls to our elected officials as we advocate for independence, fairness, and diversity in our federal judiciary.
Before you make phone calls, you might want to read the following article on how our newest Supreme Court Justice Neil Gorsuch giving conservatives the chance to virtually destroy American unions : CLICK HERE
Americans have always joined together—whether in parent teacher associations or local community organizations—to solve problems and make changes that improve their lives and their communities. Through unions, people join together to strive for improvements at the place where they spend a large portion of their waking hours: work...
The shooting tragedy in Las Vegas, Nevada has deeply impacted the local community and the nation. We wanted to remind you that Health Advocate experts are here to help members.
There was marching, music, food, and dancing. Labor 2017 was a big hit in Philadelphia! Check out some of the 2187 members in action.
As Labor Day approaches, we honor the labor leaders and working people throughout history who have fought for labor protections and a voice on the job. In 2017, unions continue...
It's AFSCME's mission to give you every advantage to get ahead. That's why we've partnered with Eastern Gateway Community College. Through the AFSCME Free College benefit, you and your family members can now earn an associate degree completely online–for FREE.
Check out this piece in the New York Times from Daily Show writer Kashana Cauley.